G1/2" Thermostatic Mixing Valve
TH-100
ASSE 1070, ASSE 1017, Anti-Scald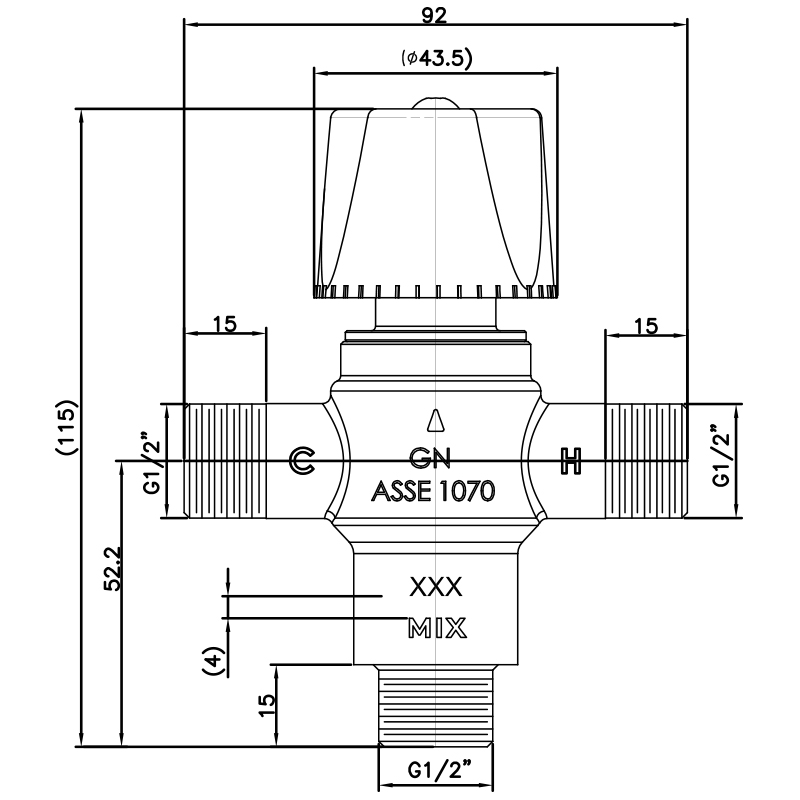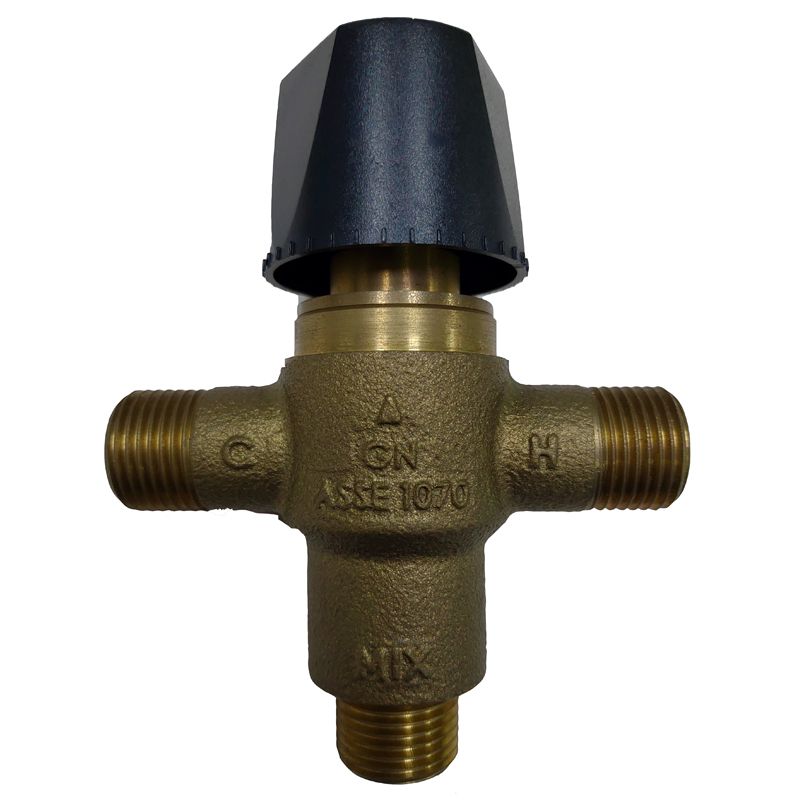 Geann supplys high quality G1/2" thermostatic mixing valves in general standard size. They are widely used for shower systems, radiant hydronic heating systems and domestic water systems. Geann's thermostatic mixing valve is designed to connect the hot and cold water, and maintain temperature to pre‐set output temperature to provide maximum comfort.

Geann's G1/2" thermostatic mixing valves are made with heavy duty lead‐free brass construction which got various international certifications of recognition, such as ASME1070, 1017 and etc.

Our G1/2" thermostatic mixing valves can ensure that water is delivered at the required temperature, thereby reducing the risk of scaling accident.

If you want more than just a supplier, we might well be the one you need and what we can offer will exceed all your expectations.

Geann's operatives are all experienced within the industry and we are more than glad to help with any request.
Features
Safety: If the cold water stop suddenly, the valve will automatically close to avoid the risk of scalding.
It offers outstanding anti-scald, anti-chill protection, allow you to quickly achieve and maintain the ideal temperature setting for a more enjoyable shower experience.
Check valve function to prevent inverse flow.
Available in multiple connection types.
ASME1070, 1017 certified valves.
Options available for a wide range of applications.
Mixes hot and cold water to pre‐set output temperature.
Specification
Outlet Temp. Range: 27 - 49°C (81 - 120°F)
Hot Supply Temp. Range: 49 - 82°C (120 - 179.6°F)
Cold Supply Temp. Range: 4 - 29°C (39.2 - 84.2°F)
Hot Water Inlet to Outlet Differential Temp.: 3°C
Pressure Resistance: 500 Psi x 1 min
Set Temp. Accuracy: +/- 1.7°C (3°F)
Max Inlet Pressure: 125 PSI
Max Flow Rate: 18.0 GPM
Min Flow Rate: 0.35 GPM
Photo Gallery

Files Download

---

The catalog includes dimension and connector types of Thermostatic Mixing Valve.

---

---
Press Release
Push-fit Two Handle Commercial Cartridge

Plug-in / Push-fit Heavy Duty Two Handle Ceramic Cartridge for Commercial Faucets and Taps.

Read More

1/2 Half inch Faucet Plastic Cartridge

1/2 Half inch Two Handle Faucet Plastic Ceramic Cartridge for Faucet, Basin Application.

Read More

Pressure Balance Valve With Diverter

Pressure Balance Valve With Diverter for Anti-Scald and Shower Application.

Read More